4-in-1 Multi-functional Hands-Free Mop
Say goodbye to the traditional hand washing mop.
The new Hands-free Mop will make your cleaning much quicker and easier.
BENEFITS

4 in 1 multi-functional mop - It can be used as a broom, dry mop, wet mop, and window cleaner.
USAGE


Open the bucket lid, fill the wash side.
Insert the mop vertically up and down.
Open the lid from side after use.
Pour out the dirty water by dragging out the rubber plug.
Put the lid back on top of the mop.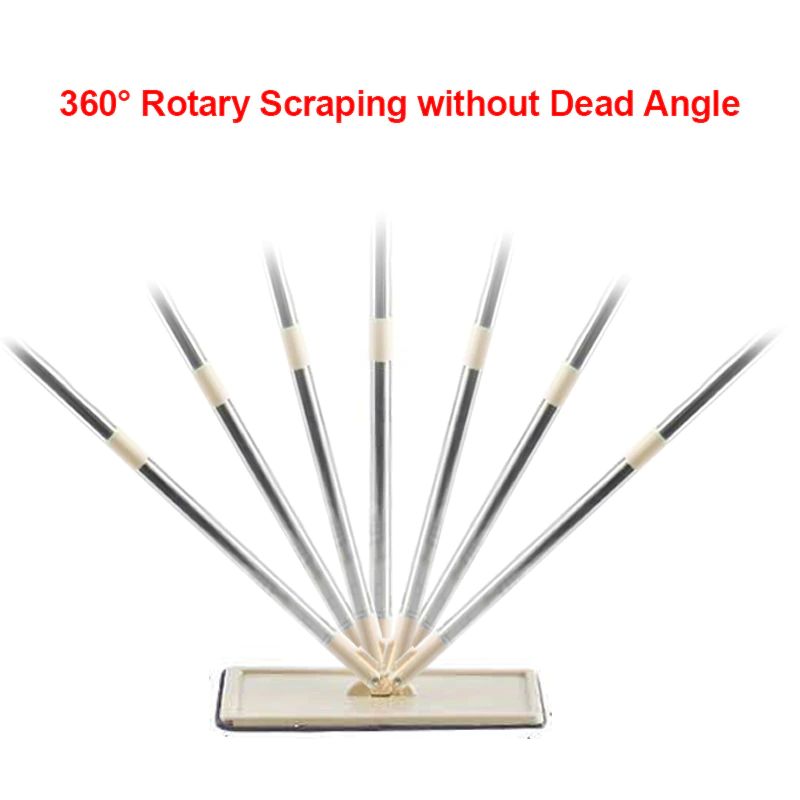 SPECIFICATIONS


Dust push type: clamped 
Mop rod material: stainless steel 
Size: 39cmx20cmx23cm


PACKAGE INCLUDES


1x Mop
1x Bucket
2x Micro-Fiber Pads
Can be used on any surface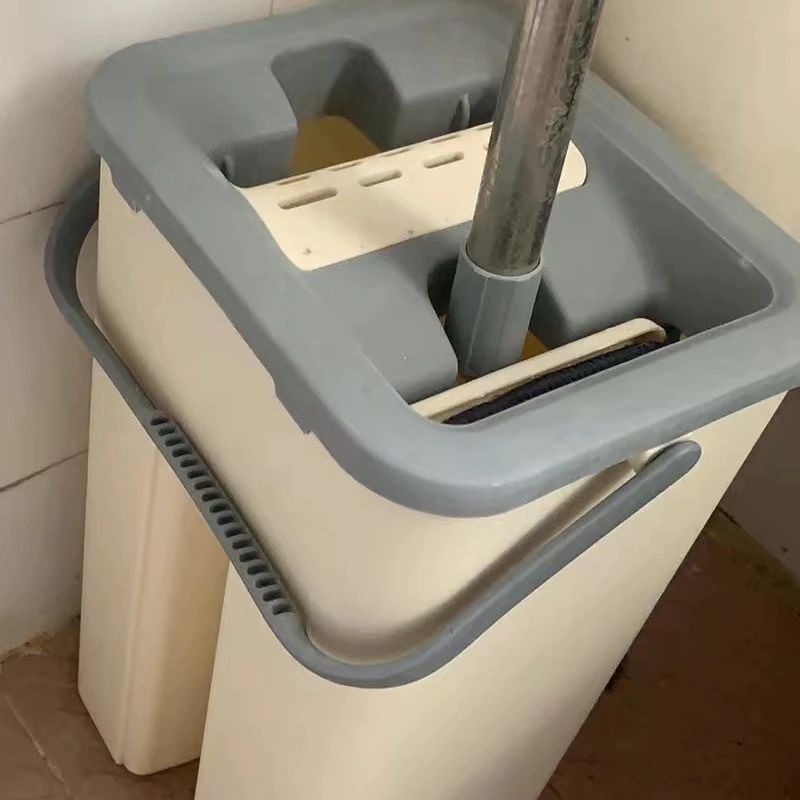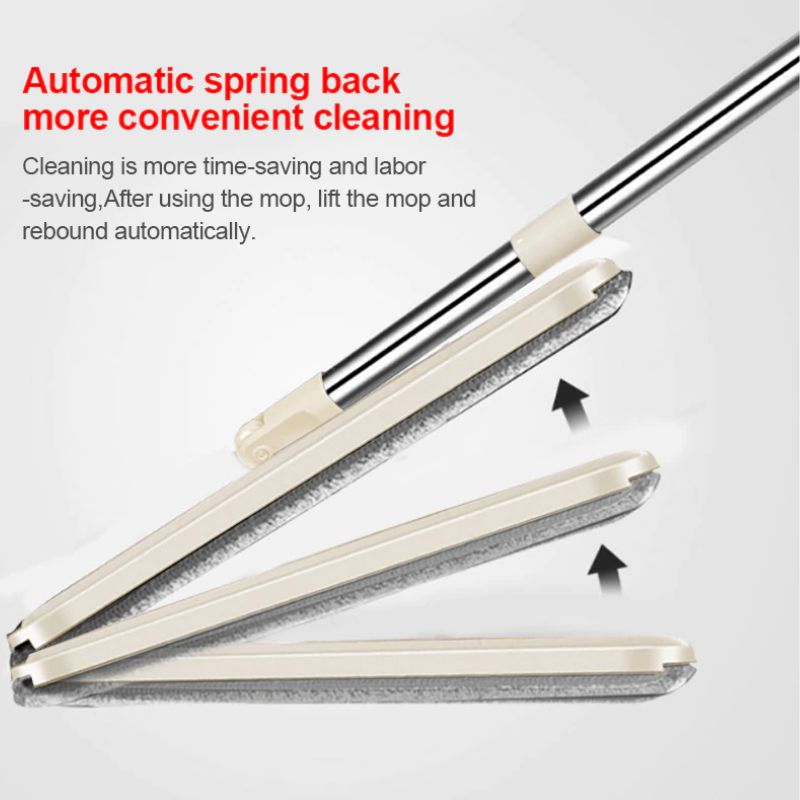 INSTALLATION


Please make sure the pad hangs on the panel teeth, thus it will not get off when you use the mop.