Anion Hair Care Folding Hairdryer
Features:
Chic Design & Strong Wind Power
Designed in T shape, the Upgraded vent design reduces noises, making life quieter and more elegant. 2000W power makes the heat even and strong for a quick hairdryer.
Upgraded Technology
Blue light works with anion technology, this blower does not only dry hair but also considerately reduces any possible harm to hair.
Users Friendly Design
Detachable wind covers make cleaning and dust exaction easier; 1 switch for on/ off and wind power switching.
Stylish Design Makes Perfect Gift
Mini size in stylish color makes this hair dryer a cute and sweet gift for friends, relatives, lovers, and more.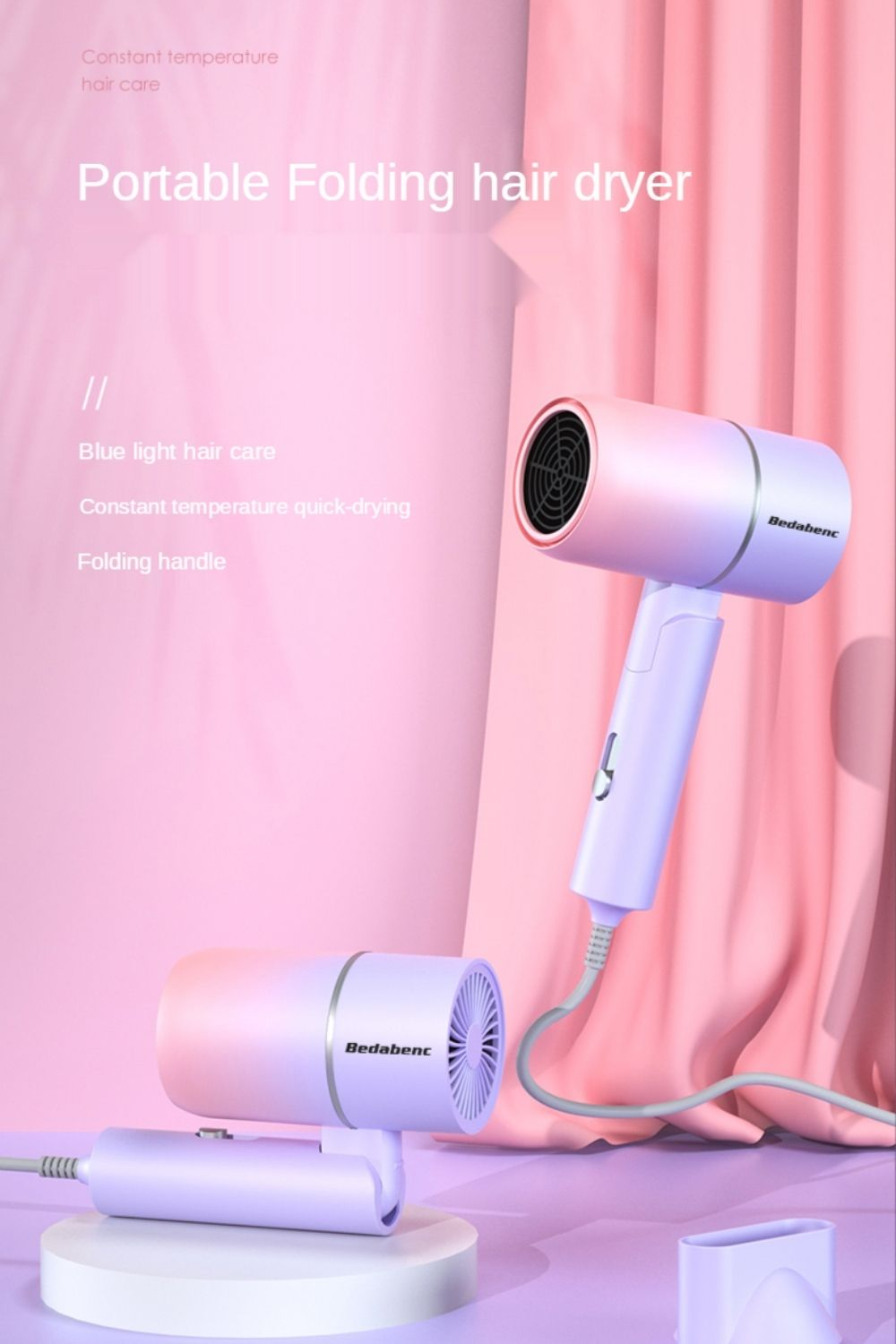 Specifications:
Color: Pink
Material: ABS
Handle folding: Foldable
Speed adjustment gear: Second gear
Nozzle Style: Single set nozzle
Rated voltage: 220 (V)
Frequency: 50Hz
Rated power: 750W
Constant temperature: 57°
Motor: DC motor
Heating wire: Spiral wire
Cable length: 1.8M
Package Includes:
1*Anion Hair Care Folding Hairdryer