BAZEMA LOYAL LED THERAPY MASK™

Experience all the benefits LED light therapy has to offer, right in the comfort of your home!
The LED light therapy technology used in the Bazema LoyalTherapy™ Mask is the same exact therapeutic LED technology used by NASA and is backed by more than a decades worth of scientific research.

Spas everywhere have started using LED light therapy in recent years due to it's extreme effectiveness and the results have been amazing!
It's essentially a miracle cure that can provide incredible effects on your skin.
There are 3 different colors, each color treating different skin conditions from wrinkles, acne, pigmentation, and more.
Try it at home for 30 Days and if you don't like it, return it for your money back. No questions asked.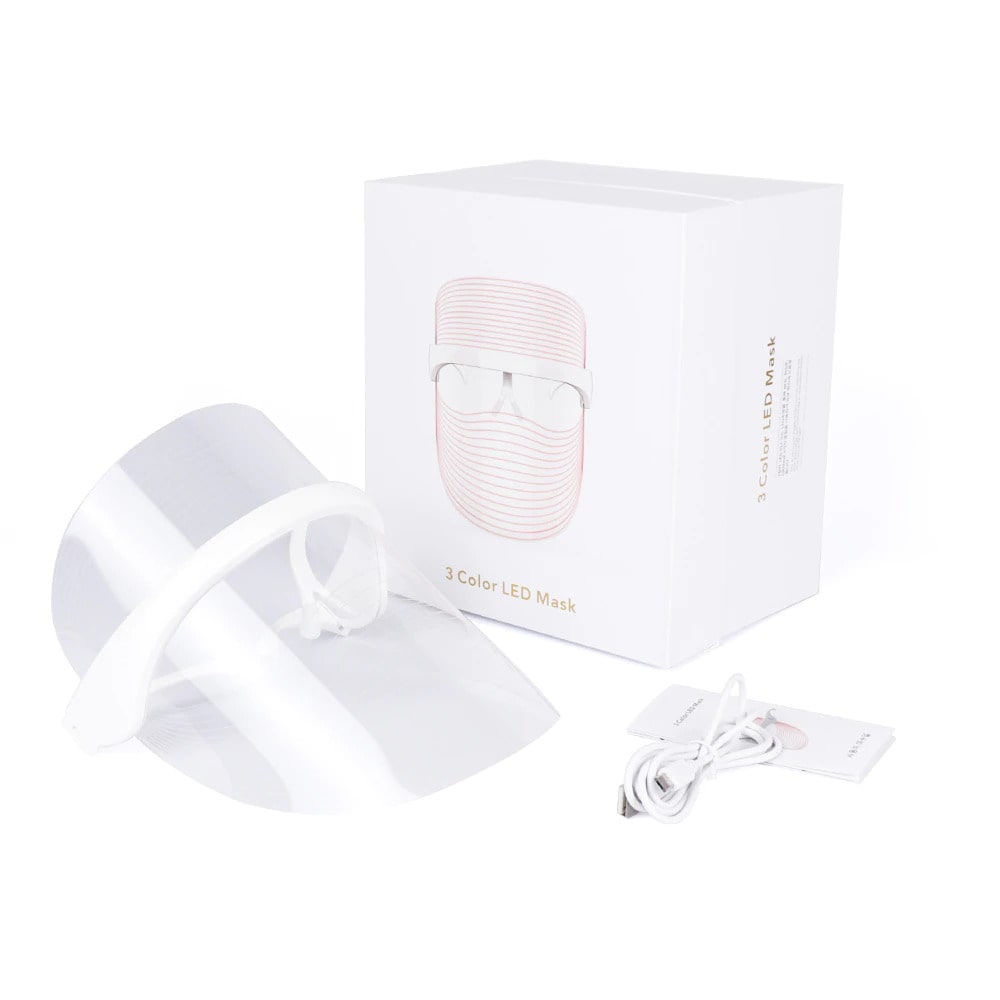 EXPERIENCE INSTANT AND LONG TERM BENEFITS WITH 15 MINUTES A DAY:
🔹 Clear Up Acne Scars
🔹 Eliminates & Prevents acne and inflammation
🔹 Reduces fine lines and wrinkles
🔹 Restore dull, tired skinBrighten skin - fades discoloration
🔹 Smoothen and soften skin - by tightening pore walls
🔹 Repair sunburn damage - for faster recovery
🔹 Increase moisture absorption - making your skincare products work more effectively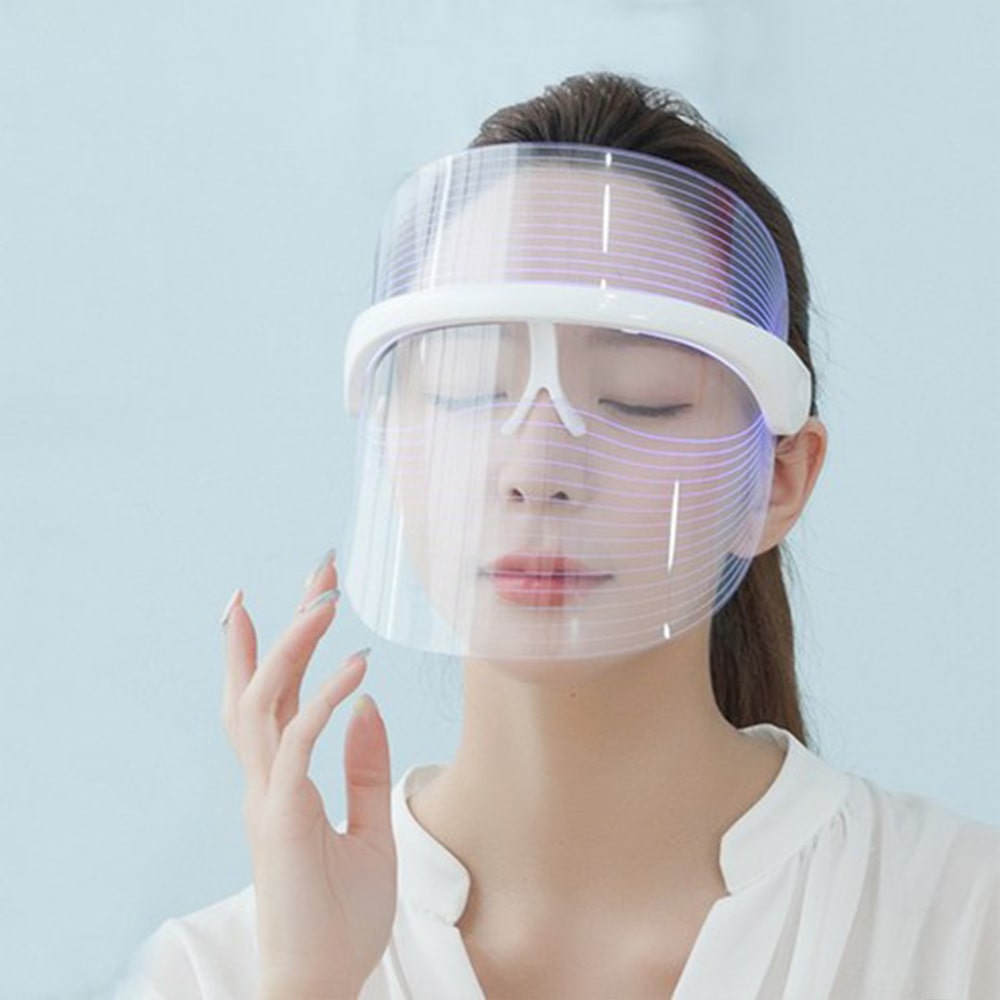 RESULTS
🔹 Wear the mask for 15 - 30 minutes a day for 3 weeks to see visible results
🔹 After you see visible results, you can use the device 2-3 times a day for maintaining & improving your skin
🔹 Wear it while working, traveling, or even relaxing - no need to disrupt your daily schedule
🔹 Use it with your other skin care products to make your skin care products work more effectively



HOW DOES IT WORK?


The secret lies in the mask's powerful yet gentle LED light technology - invented by NASA - that uses amber, blue and red light to rejuvenate and beautify your skin with no risk of damage or burns.
When the selected light color penetrates into the skin, photons energy is transferred to the cells.
Cells convert this energy into ATP (cellular fuel) – boosting cellular activity. The boosted cells will work at an enhanced rate and stimulate the body's natural rejuvenation responses.
Repeated use of the LoyalTherapy's facial mask will increase the desired effect, with an increase collagen production and the body's natural rejuvenation processes – resulting in youthful looking skin and overall improvement of skin complexion.
A real miracle-making solution for a wide array of concerns, this LED Light Therapy Mask can be worn while you're watching TV, reading, listening to music, or going about your life!
LoyalTherapy comes with 3 color cure LED therapy lights so you can treat a range of skin problems with one device.

3 LED THERAPY SETTING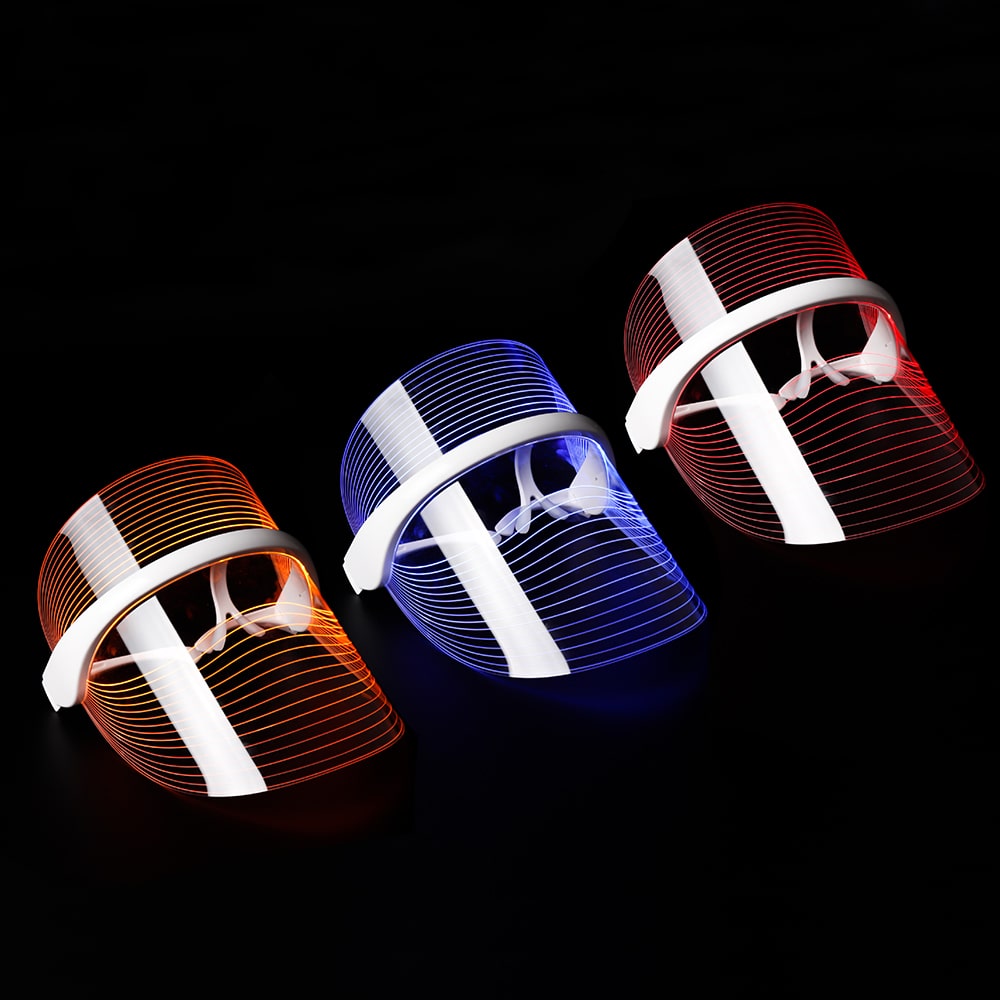 HOW TO USE

Before first use, make sure your Bazema LED Perfect Skin Mask™ is fully charged using the Micro-USB cable provided, which takes up to one hour from empty (typically 30 minutes).
🔹 Clean the skin and apply your favourite skincare product

🔹 Place the mask comfortably on your face
🔹 Start your LED light therapy session by pressing the power button situated on the left side of the mask
🔹 To change the LED colour setting, use the power button to toggle between Amber, Red or Blue as needed
🔹 After use, turn off the mask to conserve battery power by holding the power button down until the light has turned off - takes around 2-3 seconds
🔹 Wipe down the mask using cleansing wipe or gentle cloth and store in a cool, dry place

REASONS TO LOVE
💗 Safe to use on all skin types - no harmful chemicals or UV
💗 Comfortable - pleasant and warm to use, no needles or pain
💗 Hands-Free Convenience - get on with your life while using it
💗 Rechargeable - connects by USB to your phone, tablet, computer and mains
💗 Built-in battery lasts 2 hours - enough for 6 days' use
💗 Saves you money - reduces the need for expensive professional treatments
💗 Three different LED settings - supports RED, BLUE, and AMBER therapies
💗 FDA-Approved LED Light Therapy Technology