Electric Egg Boiler Steamer
Quick, healthy, and worry-free: The egg cooker retains all the nutrition of the egg, and retains all the deliciousness and taste. It saves you the trouble of disturbing the eggs. Easily get freshly boiled eggs for breakfast. It is also very suitable for steaming food.
Suitable for any food that can be steamed: eggs, rice, buns, milk, soup, etc.
Large capacity egg cooker: The egg cooker tray can hold 14 eggs. It can boil soft, medium, or hard eggs, just change the amount of water and let the egg cooker do the rest. It can make breakfast for 4-6 people.
Design of the egg cooker: The inside of the egg cooker is made of stainless steel. Power indicator light, switch control (stop and heating), and overheat protection. Make it stand out in any kitchen.
Safety voltage: The power of the egg cooker is 350W, which is worry-free to use. Its stylish design makes it a must-have for kitchens, dormitories, apartments, and campers/RVs!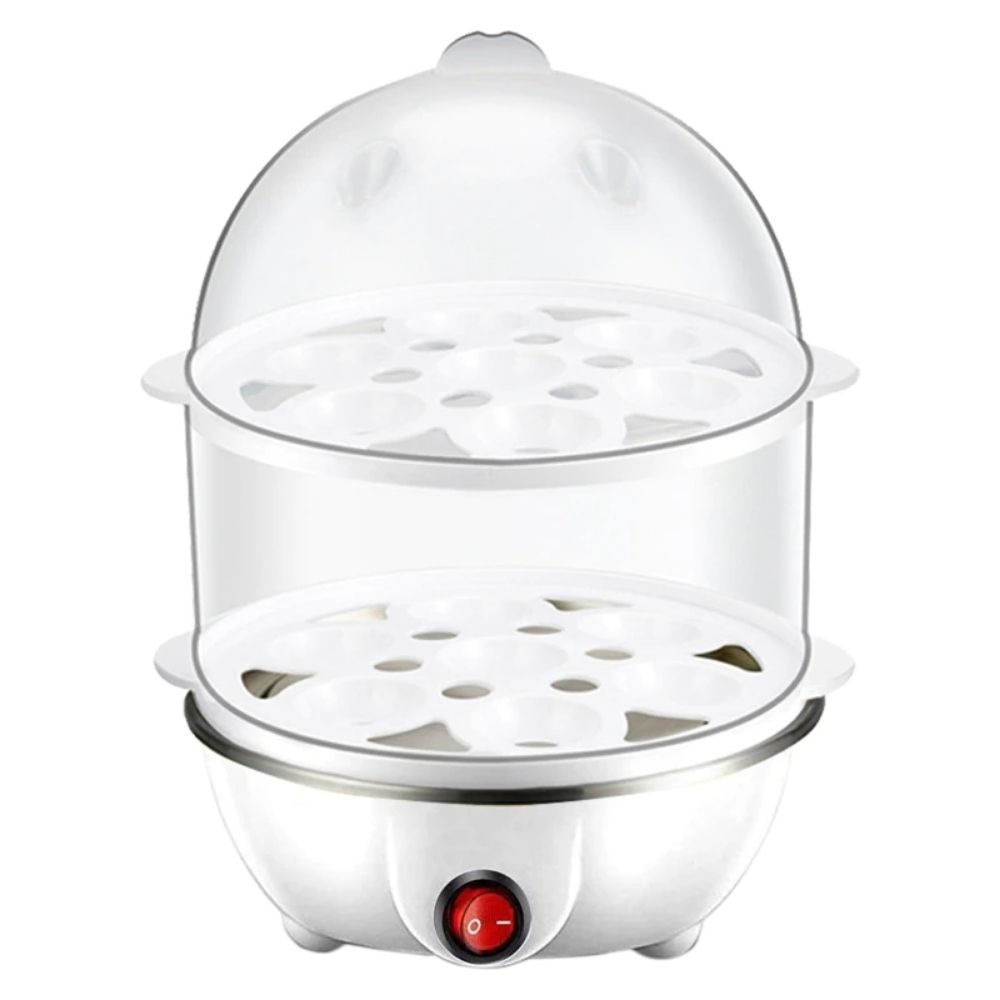 Specifications:
Power supply mode: plug and play (including power cord)
Voltage: 220V
Power: 350W
Switch: One-key start
Capacity: Double layer 1-14 eggs
Material: PP+stainless steel
Size:200 x 250mm
Color: White
Package Includes:
1 * steamer
2 * trays
1 * lid