MoveMaster™ Lift and Glide Tool - Furniture Mover
Features:
No need to worry if the tiny wheels can withstand the weight of your washer and dryer! Their smart design and heavy-duty materials make these rollers incredibly strong for phenomenal results.
Each wheel has the capability of supporting a load of up to 330 lbs., so you can rest assured that it's the perfect tool for the job!
Forget about trying to move heavy furniture around alone and harming yourself or having to ask for help all the time. With this furniture lifter and rollers, you can easily glide furniture and heavy appliances from one place to the other so you can rearrange your furniture, move them out or get them out of the way so you can clean better.

The furniture lifter set is very easy to use and can be used by anyone – no matter how strong! Use the furniture lifter to slightly lift the desired piece of furniture; then roll the mover pad sliders underneath and glide your furniture and appliances on the floor with ease!

Specifications:
Material: Mover Panel PS, Turntable and Wheel ABS, Pry Bar A3 just 14MM, Handle PVC. 
Colors: Red
Weight: 2.64 lbs. / 1.2 kg

Product Includes:
1x Lift and Glide Tool - Furniture Mover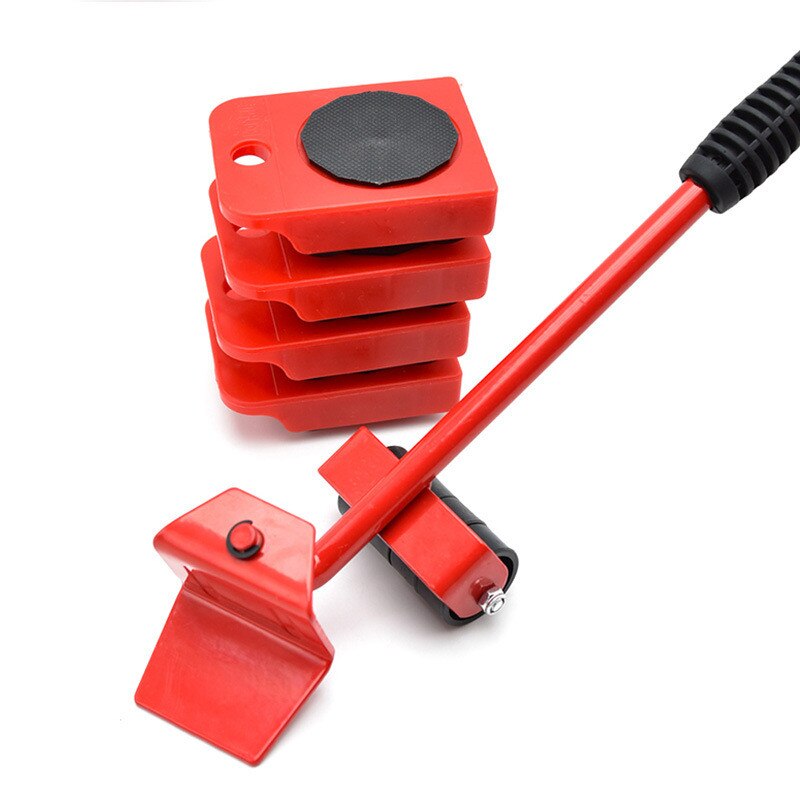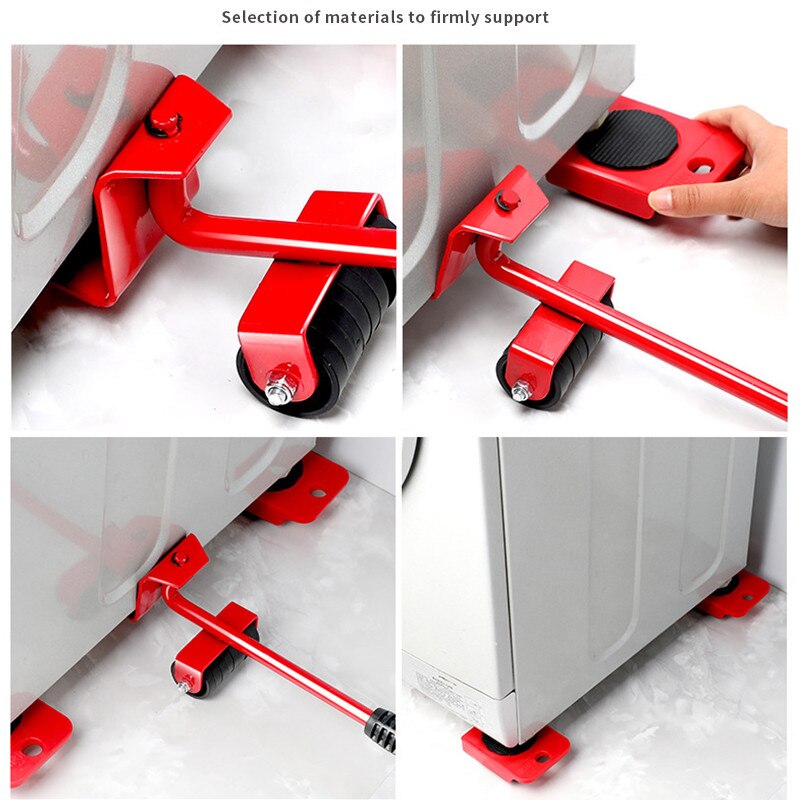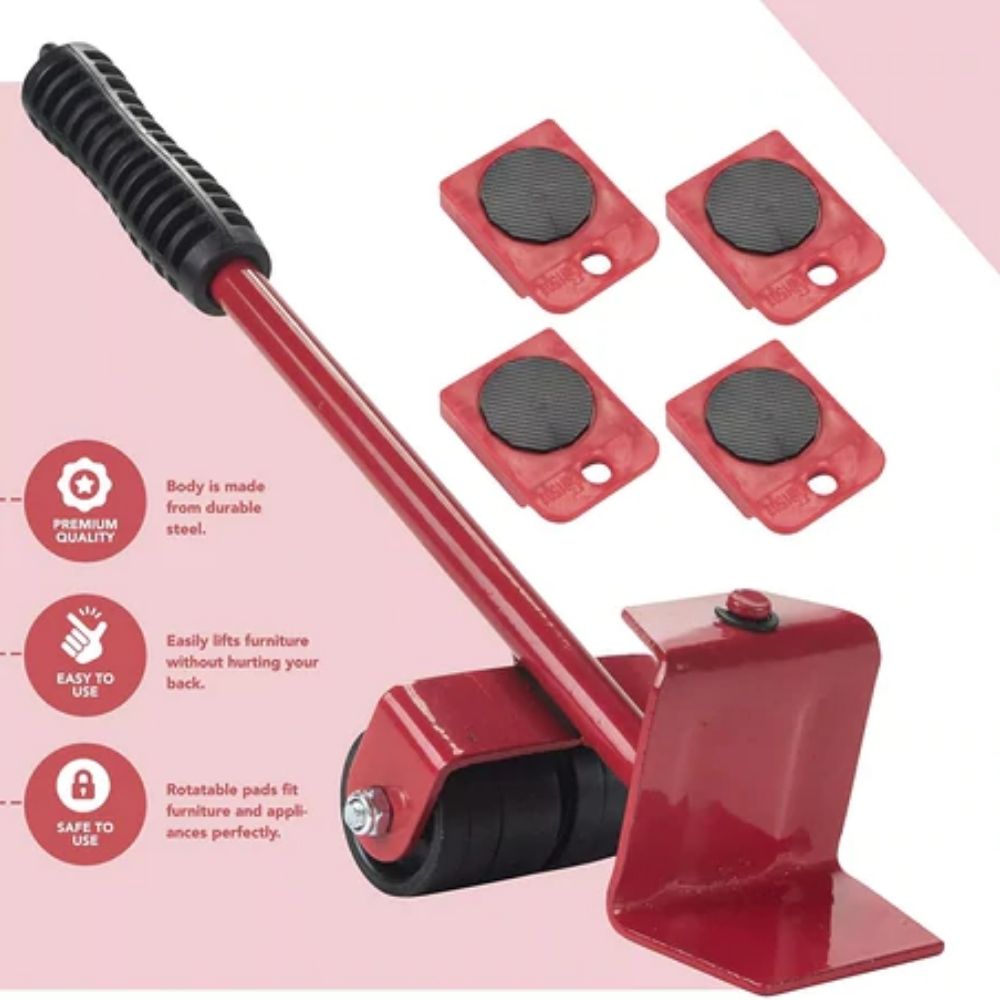 Incredibly strong for phenomenal results. Each wheel has the load of 400lbs so you can b