PORTABLE STEAM SAUNA
EXPERIENCE THE BENEFITS OF A SAUNA FROM THE COMFORT OF YOUR HOME


Ever had a day where you just want to kick back and relax? This gorgeous, personal sauna features an easy to assemble tent that evenly distributes heat - blanketing your body in soothing warmth for instant stress relief.
The sauna comes included with a foldable chair that allows you to set it up conveniently inside the sauna tent.
With its hands-free design and an extra pocket for functionality - immerse yourself into that good book you've always wanted to, listen to your favourite music, or watch your favourite show - all while getting an amazing detox!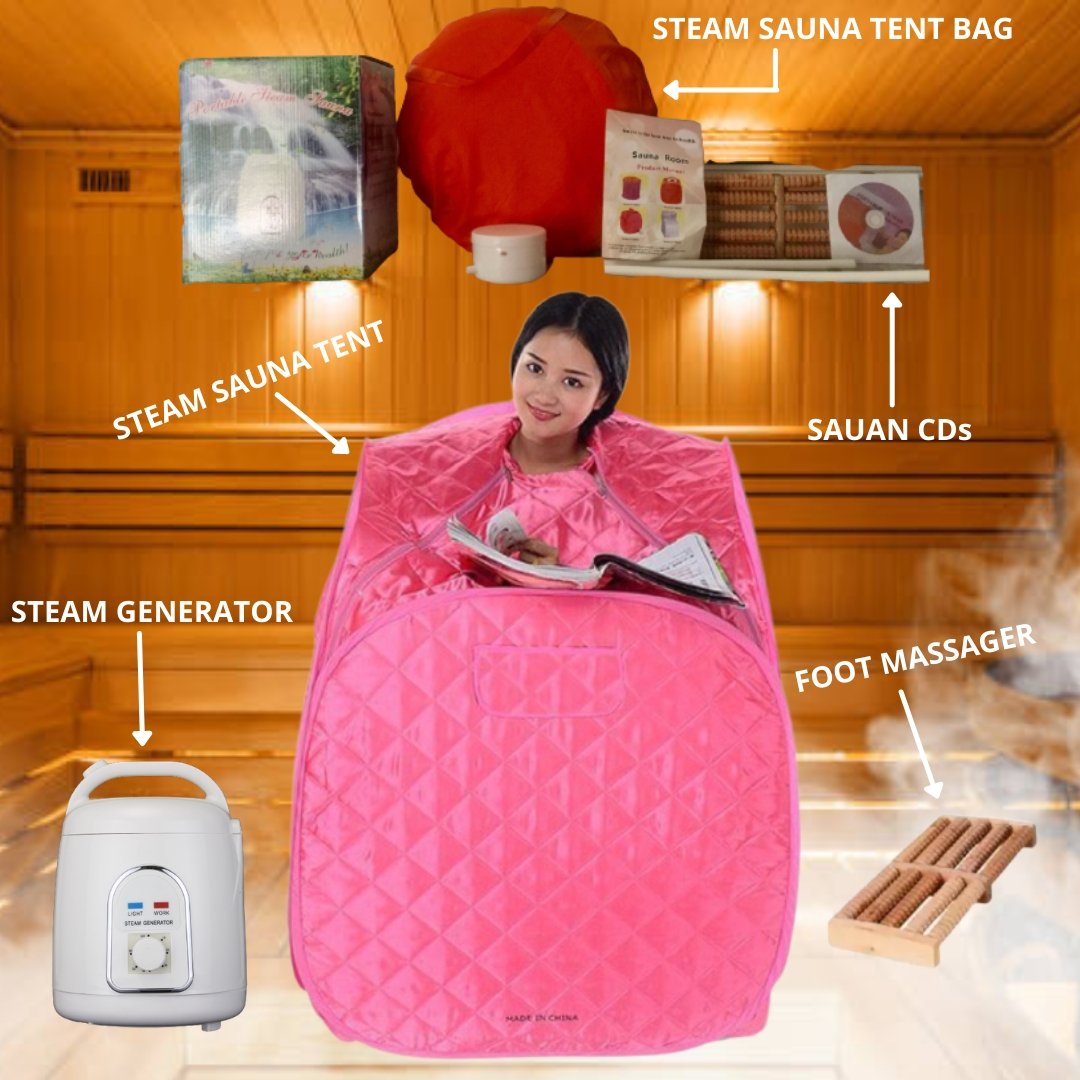 BENEFITS:
☑️ Improve overall health, wellness and performance
☑️ Aid in recovery after intense physical activity
☑️ Flush toxins via sweating process
☑️ Improve brain health
☑️ Relieve stress
☑️ Induces a deeper sleep
☑️ Cleanses the skin

CREATE A SPA AT HOME IN JUST SECONDS!
The ProSteamSpa™ Portable Steam Sauna is easy to use, therapeutic, and a great choice for steam therapy at home. Sweating off that stress and pain have never been easier. The Portable Home Steam Sauna doesn't need plumbing, wiring, or time-draining maintenance.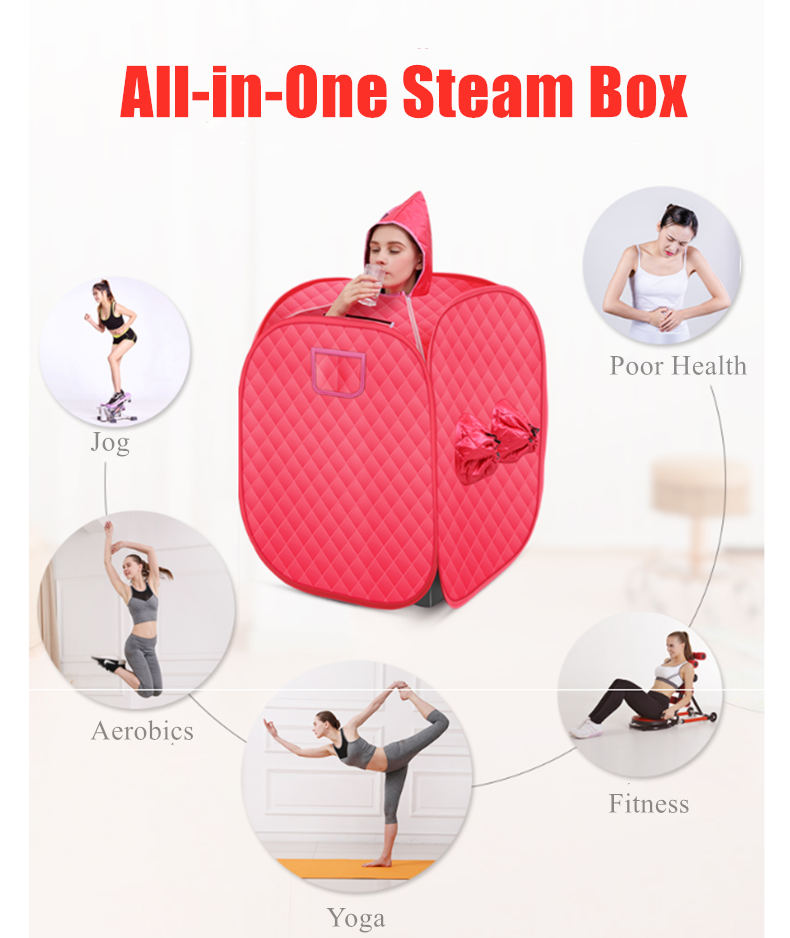 WORKOUT WITHOUT WORKING OUT
Did you ever imagine what it would be like to get the benefits of a workout while relaxing? Our portable steam sauna makes this dream a reality! The steam sauna temporarily increases blood flow, so your body thinks you are out on a run while you are simply sitting down.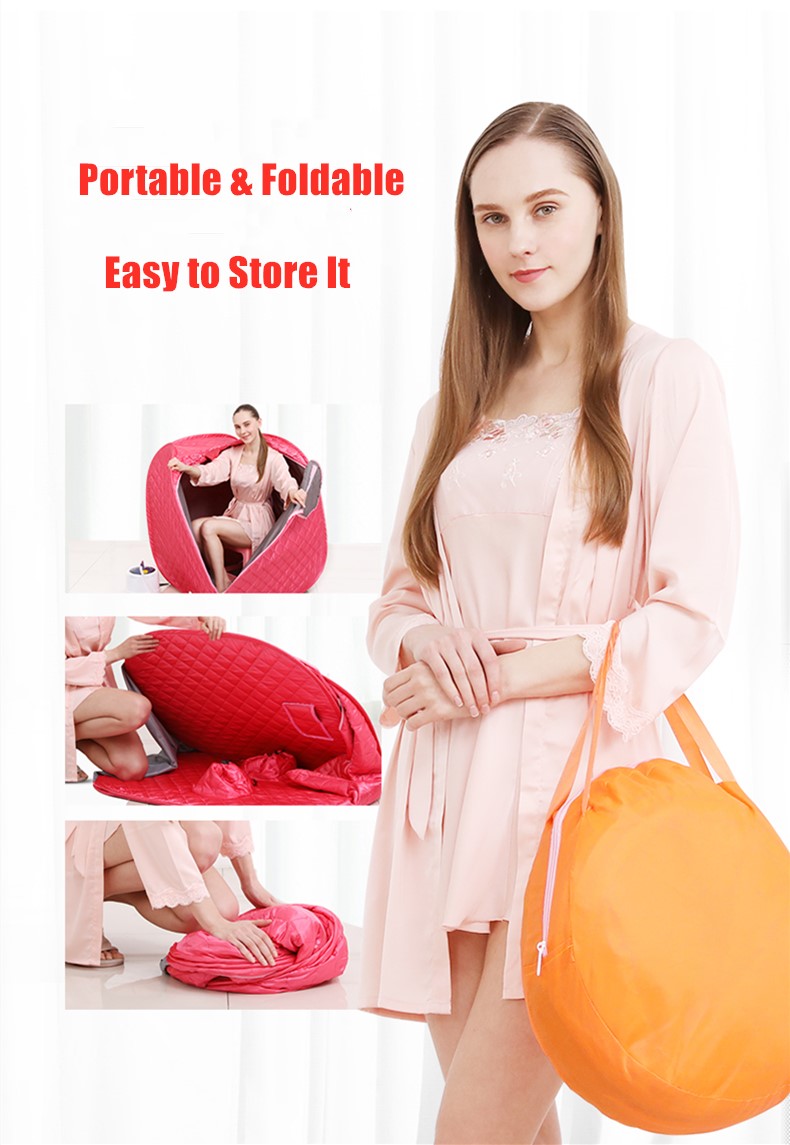 EASY TO SET UP AND PORTABLE!
You don't even need tools to set it up. Just pour water into the high-performance stainless steel steam pot, plug it into any standard outlet, and in a few minutes, you'll luxuriate in your own steam sauna.